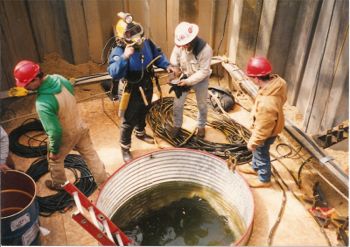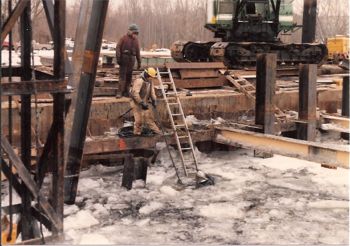 Our Services
In November 2014, Lindahl Marine was hired to raise a sunken barge in the Chicago River. Because the barge was cracked in two places, it was a particularly difficult extraction. Click here and click here for news articles about raising the barge.
Our Specialties
Contaminated Diving
Multi-Crew, Multi-Station Support
Traveling Screen In Place Rebuilding
Potable Water Diving
Intake Pipe/Crib Inspection and Maintenance
Steel Mill Diving
Power Plant Diving
Confined Space Diving
Condenser Box Butterfly Valve Calibrations
Overhaul/Replace Soft Seals on Valve Body or Disk
ABS Certified
Rescue Boats For Overwater Contruction Projects
Project Evaluation
Data Collection
Project Consulting
Depth Sounding
Analyzation of Comparison Data
Specialty Project Management
Inspection
Zebra Mussel Inspection and Control
Inspection of Circulating Water Lines
Caisson Inspection
Underwater Video Inspection
Underwater Photography
Deep Tunnel and Pipeline Penetrations
Intake Inspection
Outtake Inspection
Tunnel Inspection
Ultrasonic Testing
Bridge Inspection
Pier Inspection
Pile Inspection
Assist with "ROV" Intervention
Professional Captain Services
Executive Transportation Services
Crew Services
Boat-handling Training
Captained Charter Boat Services
Executive Entertainment
Maintenance and Repair
Traveling Water Screens
Sluice Gates
Trash Racks
Pump Intake Baskets
Butterfly Valves
Circulating Water Lines/Tunnels
Pipelines
Airlifting
Underwater Concrete
Underwater Welding and Burning
Sediment Removal
Zebra Mussel Control Systems
Chlorine Lines
Cathodic Protection Systems
Pile Restoration
Outfall Lines
Intake Lines
Intake Crib Maintenance and Cleaning
Intake Modifications
Ship Husbandry
Potable Water Storage Tanks/Towers
Hydroelectric Dams
Reservoirs, Locks
Vessel Salvage
Pipeline River Crossing
Tunnel Bulkheads
Concrete Restoration
Cofferdams
"Major cell repairs completed 'accident free.' Lindahl Marine's underwater and topside welding has withstood the test of time."
Yankeetown Dock, Newburgh, Indiana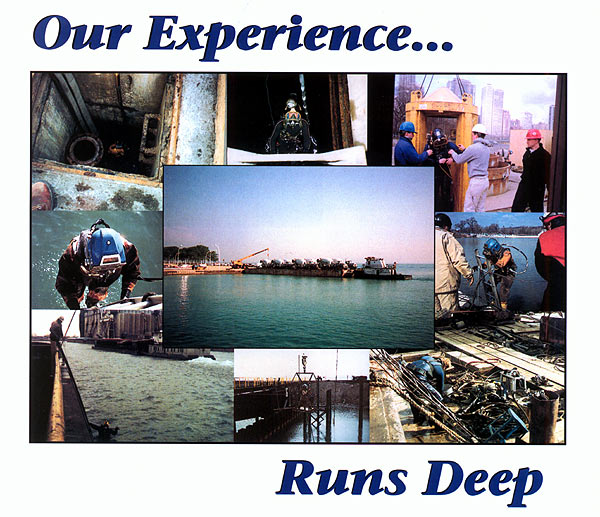 Call our Co-President, Pete Perich, Jr., today at 815-521-3333 to learn more about how Lindahl Marine Contractors can help you.