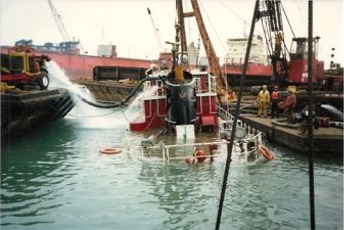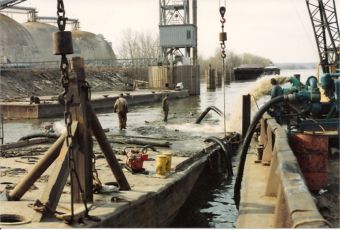 About Lindahl Marine
Lindahl Marine Contractors, Inc. is a full-service diving firm, offering underwater inspection, maintenance and repairs, and project evaluation for Power Plants, Steel Mills, Commercial Industries, Municipalities, and Governmental Entities.
Most engineers are experienced in dry land construction methodology, and unfamiliar with submerged techniques. For this reason, many of our clients find it prudent and often imperative to consult with Lindahl Marine early in the project design phase for method, timing and costing considerations.
"With every call out, Lindahl Marine has insured a smooth and safe operation...always to our satisfaction."
- Don Kilver, CIPS Power Station
Our Experience
Our personnel average 15 years of experience in:
Intake and Crib inspection and maintenance
Trash Rack maintenance, repair, installation and cleaning
Traveling Screen In Place Rebuilding
Condenser block butterfly valve calibrations
Overhaul/replace soft seals on valve body or disk
Wet Well Pump inspection, maintenance and cleaning
Our Safety Standards and Employee Qualifications
Lindahl Marine maintains rigorous safety standards, and has a written Safety Program in place. Employee Qualifications:
First Aid
CPR
Hazmat
OSHA Construction Safety
Graduates of ACDE Certified Commercial Dive Institutions
NDT Qualified (magnetic particle, ultrasonic and dye penetrant)
Experienced and Underwater Certified Welders
Transportation Worker's Identification Card (TWIC) and Drug Card
Our Insurance Coverage
In addition to our rigorous safety standards, we carry outstanding Insurance Coverage including up to:
$1,000,000 General Liability Insurance
$1,000,000 Commercial and Auto Liability
$1,000,000 Excess Auto Liability
$4,000,000 Excess Commercial Liability
$1,000,000 Workers Compensation Insurance, which includes USL&H Coverage & Jones Act Coverage
Crain's Chicago Business article featuring Lindahl Marine.
Lindahl Marine has a comprehensive list of references available upon request.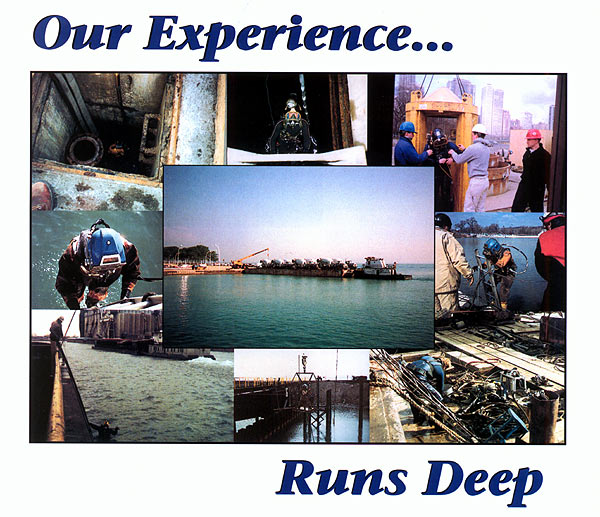 Call our Co-President, Pete Perich, Jr., today at 815-521-3333 to learn more about how Lindahl Marine Contractors can help you.